Share Your Catches
FishFlix Social
View Catches
Get Notifications
Comps Throughout Australia
Salt Water
Fresh Water
Family Comps
Prize $ Comps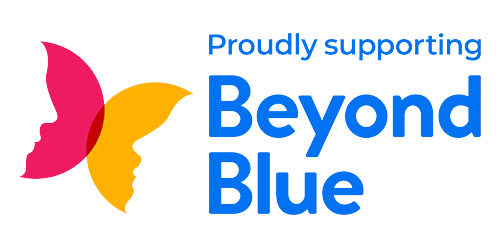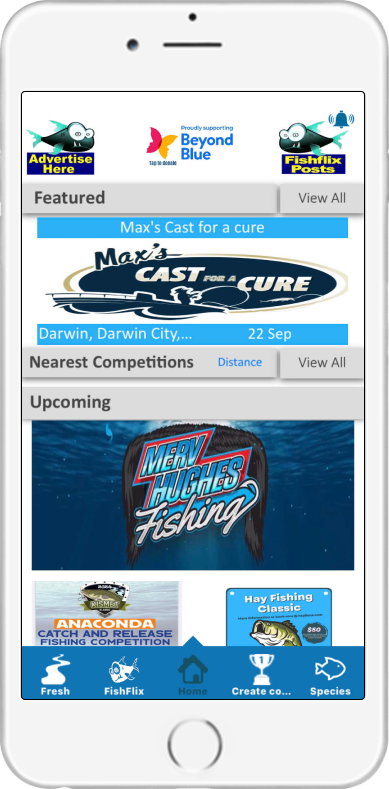 ---
Personal Competition Dashboard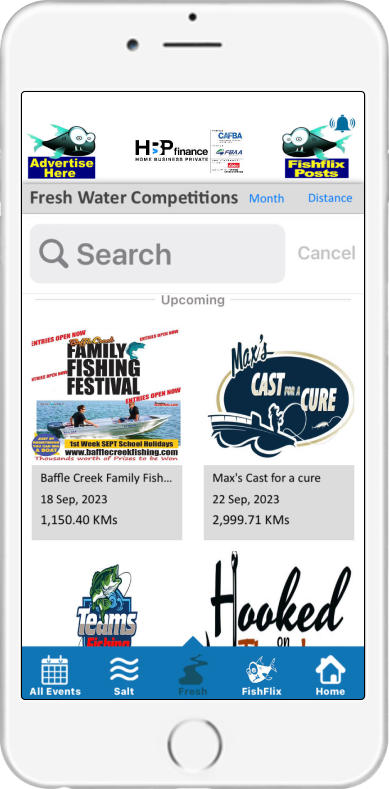 ---
Competition Details Including Dates And Locations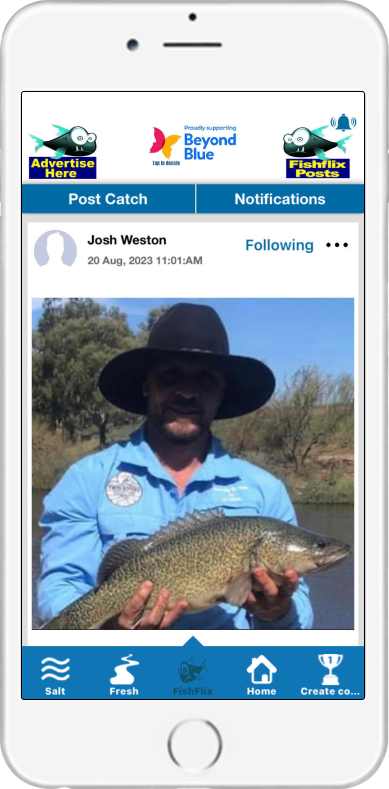 ---
Record Your Catches And See How Others Are Doing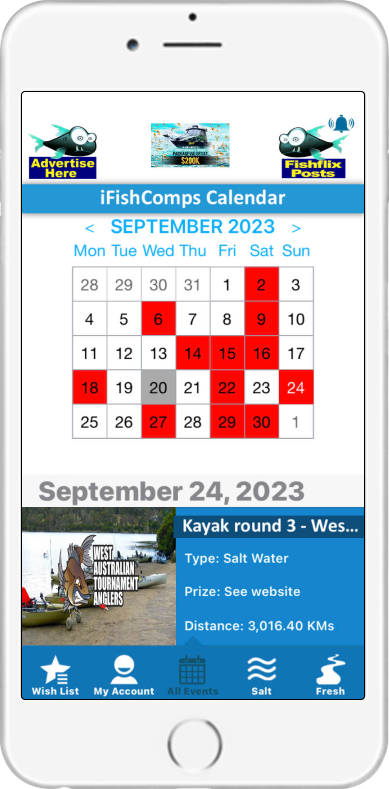 ---
Keep Upto Date With What's On And Month To Month
Are You A Competition Organiser?
---
No kidding, it is free to use. Just download ifishcomps mobile application to your Apple or Android device and have all of Australia's fishing competitions at your finger tips. Sort by date, distance, prize money, species and much more
---
ifishcomps is always with you because it is on your phone. Calendar of events, photos of fish, details of each competition. Plan your next fishing excursion with your family or fishing buddies anywhere anytime.
---
Are you an event organiser? Sign in and post your own competitions. Its FREE to list them in our system. Include dates, times, species, purse, and much more. We do offer affordable marketing packages that will surely help you get more fishermen and post your revenue.